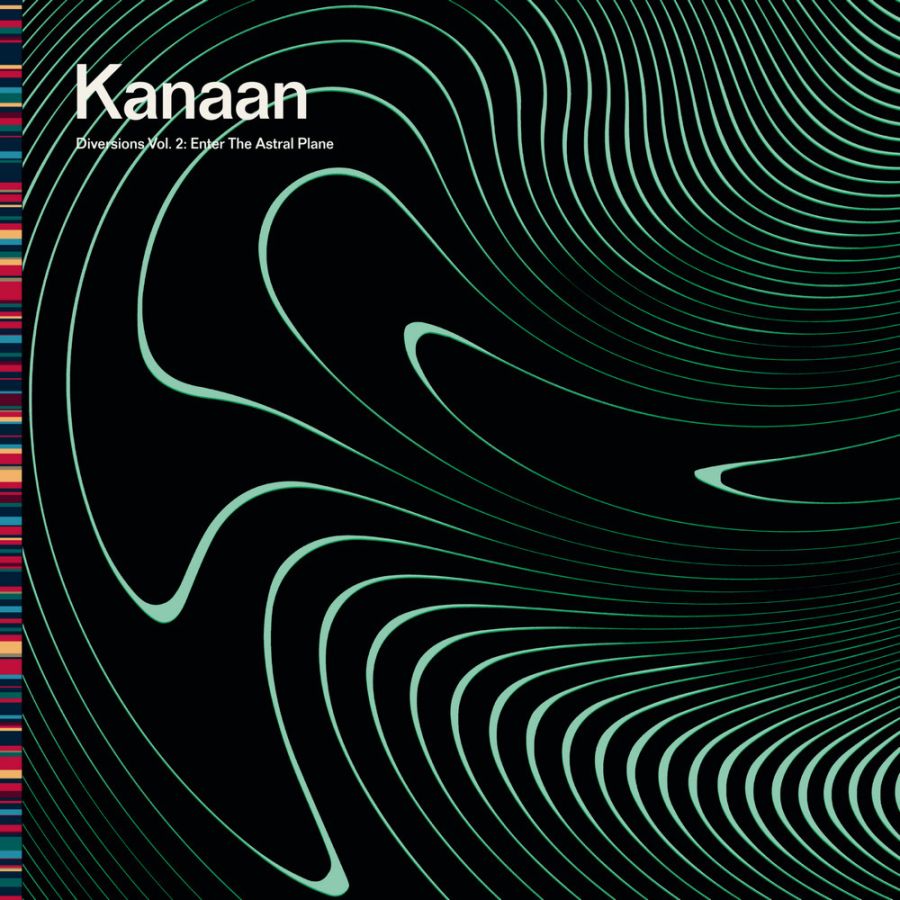 Kanaan
Diversions Vol. 2: Enter the Astral Plane
Kanaan never rests. Having already released one album and completed two successful European tours in 2023, you would think they'd be happy to catch a breather. But not these guys. In November, volume two in their free-flowing session/impro series, Diversions will be released.
Diversions Vol. 2: Enter the Astral Plane is a collection of improvised compositions recorded in 2021. The record shows a different side of Kanaan, where the aim is to explore different states of mind and musical spaces where collective improvisation is at the forefront. Improvisation has been an important part of the band's live shows from day one, but it hasn't been as prominently documented on record – until now.
Freed from the constraints of song structures, Kanaan's eminent musicianship and boundless creativity is allowed to run wild. These new musical pieces vary between youthful exuberance ("Blitz"), and explosivity combined with a more mature and patient approach to song development ("Enter the Astral Plane").
Citing Cream, Jimi Hendrix – Live at Atlanta Pop Festival, CAN, The Heads, Hawkwind, Ash Ra Temple, kraut rock, Mythic Sunship and Minami Deutsch as inspirations and references, should give an idea of the sounds that await the listener. As their new motto states: No composition, no ego, psych as religion.
LP LTD ROSE
Formater: Vinyl
10. nov. 2023
Label Jansen Records
Katalognr. JANSEN149LPRS
EAN 7041889514724
PPD 200,-
LP LTD Black
Formater: Vinyl
10. nov. 2023
Label Jansen Records
Katalognr. JANSEN149LPBLK
EAN 7041889513710
PPD 200,-
LP LTD SPACE
Formater: Vinyl
10. nov. 2023
Label Jansen Records
Katalognr. JANSEN149LPSPC
EAN 7041889514731
PPD IKKE DISTRO,-
LP LTD Marbled Opaque Green
Formater: Vinyl
10. nov. 2023
Label Jansen Records
Katalognr. JANSEN149LPMOG
EAN 7041889514748
PPD IKKE DISTRO,-
LP Black
Formater: Vinyl
Label Jansen Records
Katalognr. JANSEN149LPBLK
EAN 7041889514755
PPD 200,-
File under:
Pop/rock
›
Psych rock
Sporliste:
A1 Enter the Astral Plane (18:43)
A2 Aura (1:34)
B1 Blitz (6:15)
B2 Rough Air (16:18)