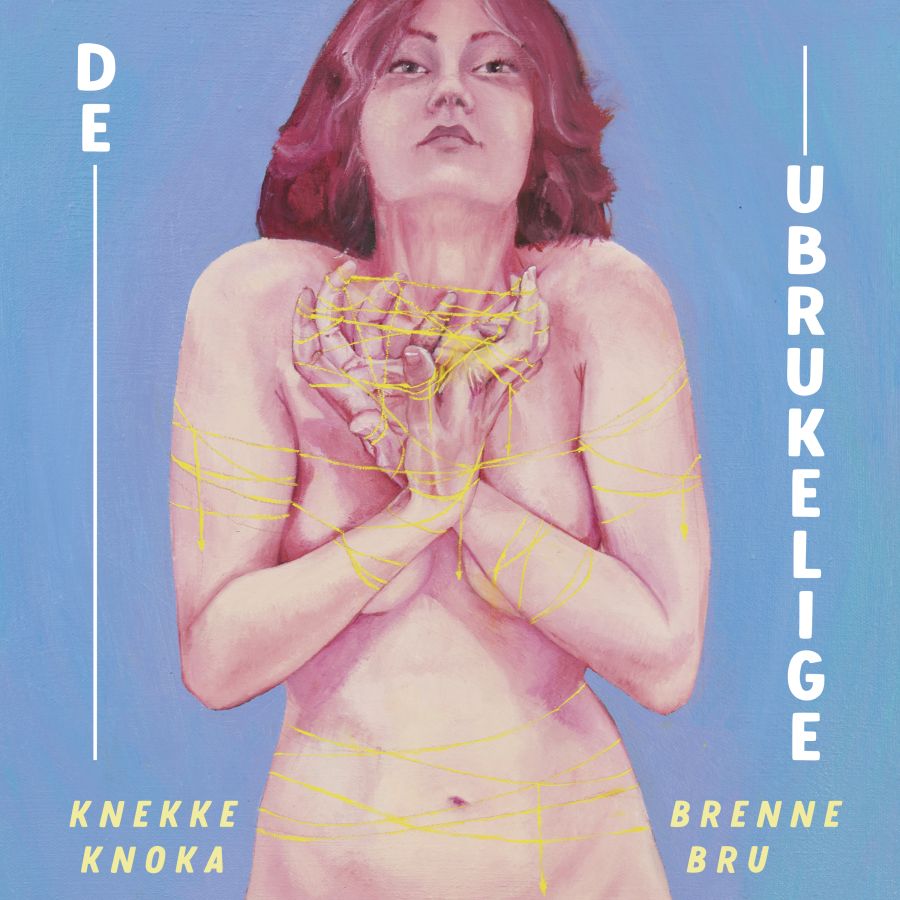 De Ubrukelige
Knekke Knoka Brenne Bru
De Ubrukelige er et viseband i spagaten mellom nord og sør, kyst og storby, nordnorsk direkthet og fransk temperament. Bandet ble til som en musikalsk oppreisning etter at vokalist Christine Henriksen fra Finnsnes og gitarist Hallvard Høiberg fra Notodden fant et fellesskap i at begges tidligere prosjekter gjorde kassasuksess etter at de hadde forlatt skuta. Resultatet ble en oppvisning i kreativitet og skriveglede, selvransakelse ispedd svart humor, historiefortelling og stor musikalitet.
Knekke Knoka Brenne Bru er De Ubrukeliges andre studioalbum. Det er en plate hvor selv tittelen knaker i sammenføyningene, der låtene kretser rundt forsøkene på å finne fram til seg selv igjen når livet knekker på midten. Resultatet er en samling tekster om å samle tråder fra fortid og nåtid, havsliv og byliv, lengselen etter det første kysset, lidenskap på avveie, resignasjon, forsoning og en åpning for noe nytt.
Albumet har et tidløst og akustisk lydbilde med ektefølt vokal akkompagnert av orkestralt gitarspill, franskinspirert trekkspill og mørke kontrabasslinjer. I ensemblet har de med seg sin faste besetning bestående av Christine Henriksen på vokal, fiolin og bratsj, Hallvard Høiberg på gitarer, Anders Lillebo på trekkspill, fløyte, piano og trøorgel, Håkon Høiberg på gitarer og Rikard Toften Holst på kontrabass. På toppen av det hele bæres rytmeseksjonen av Norges kanskje beste perkusjonist Elisabeth Mørland Nesset, som er gjestemusiker på plata. Albumet er produsert og mikset av Bård Ingebrigtsen og mastret av Karl Klaseie i Øra Mastering.
Knekke Knoka Brenne Bru gis ut på Olivias Rekorder 28.april 2023.
English:
De Ubrukelige is a Norwegian folk band straddling the divide between north and south, coast and city, northern straightforwardness combined with French temperament. The band was formed as a musical redemption after vocalist Christine Henriksen (Finnsnes/Oslo) and guitarist Hallvard Høiberg (Notodden/Oslo) found common ground in the fact that both of their previous projects had achieved commercial success after they left the ship. The result was a display of creativity and joy in writing, self-examination mixed with black humor, storytelling, and great musicality.
"Knekke Knoka Brenne Bru '' is De Ubrukelige's second studio album. The album's title, which translates to English as "Breaking Knuckles Burning Bridges," reflects the themes of heartbreak and major change that run throughout the record. The songs explore the process of trying to find oneself again after life knocks you down, weaving together threads from the past and present, city life and ocean life, the longing for the first kiss, passion gone astray, self-reliance, togetherness, resignation, reconciliation, and the possibility of something new.
The album has a timeless and acoustic sound with heartfelt vocals, accompanied by orchestral guitars, French-inspired accordion, and mighty bass lines. In the ensemble, they have their regular lineup consisting of Christine Henriksen on vocals, violin, and viola, Hallvard Høiberg on guitars, Anders Lillebo on accordion, flute, piano, and pump organ, Håkon Høiberg on guitars, Rikard Toften Holst on double bass, as well as the invaluable contribution of perhaps Norway's very best percussionist, Elisabeth Mørland Nesset. The album is produced and mixed by Bård Ingebrigtsen and mastered by Karl Klaseie at Øra Mastering.
"Knekke Knoka Brenne Bru" by De Ubrukelige will be released on Olivias Rekorder on April 28th, 2023.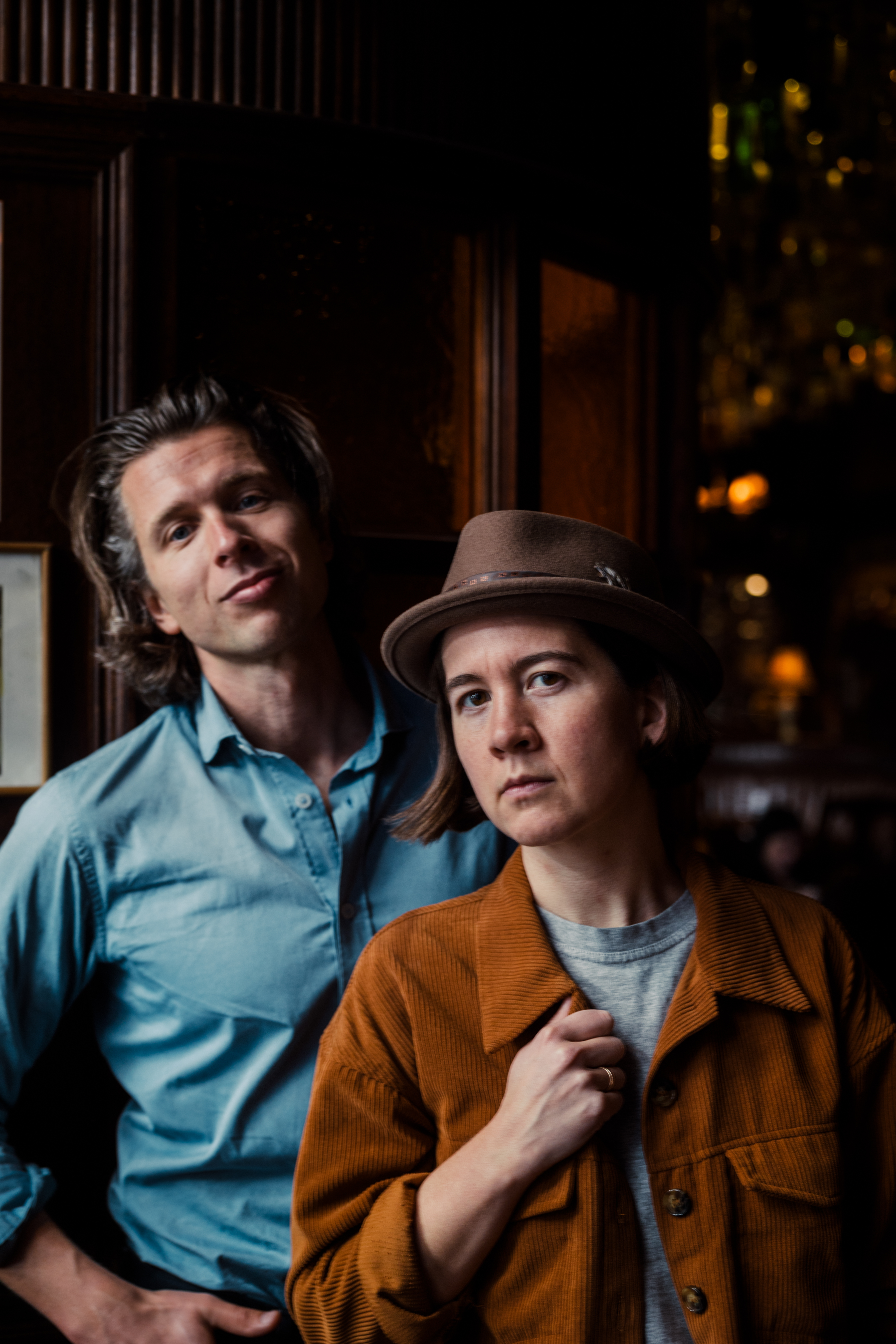 Foto: Anders Lillebo
LP
Formater: Vinyl
28. apr. 2023
Label Olivias Rekorder
Katalognr. OLIVIA006LP
EAN 7041889513376
PPD 125,-
CD
28. apr. 2023
Label Olivias Rekorder
Katalognr. OLIVIA006CD
EAN 7041889513383
PPD 75,-
File under:
Traditional/Folk
Sporliste:
1. Novemberskog
2. Et brev
3. Italienske sko
4. Fortapt
5. Heilt normalt
6. Sny i april
7. Vi damen
8. Venez avec moi
9. Ærlig sak
10. Sønnavind