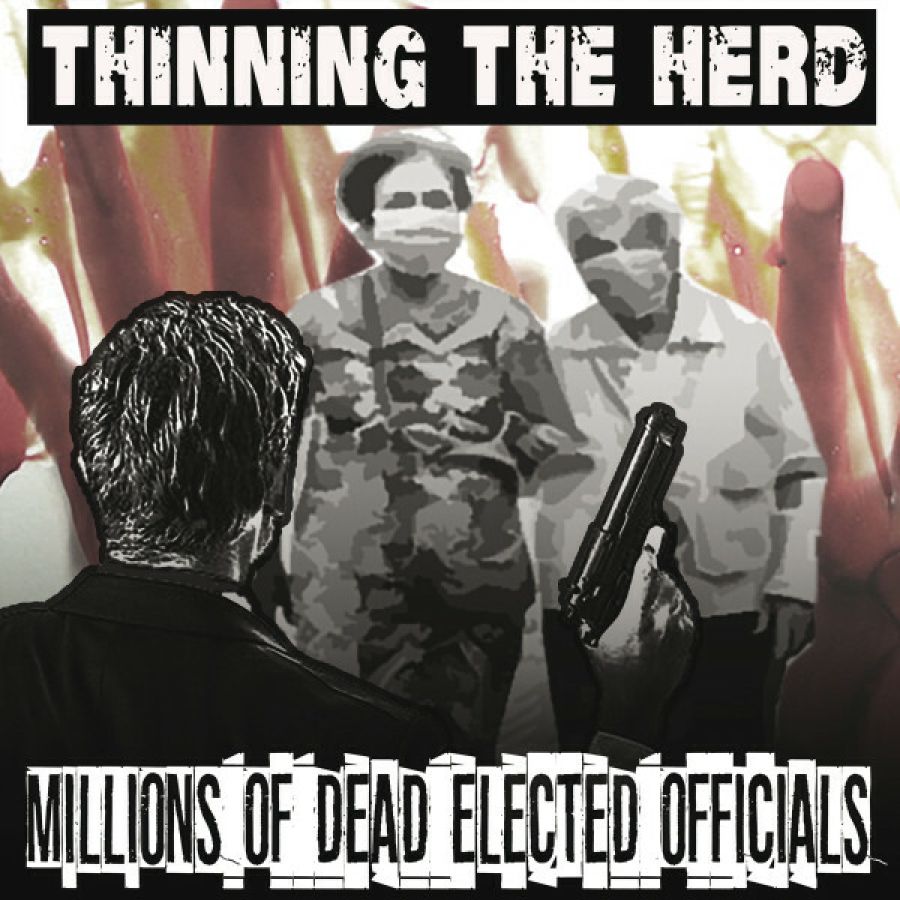 Brutaler Kater, Thinning the Herd
Split
Intercontinental split of two old-school hardcore punk masters.
US political punk legend MDC is celebrating the overdue Trump vote with "Bye Bye Donnie" and has teamed up again with The Elected Officials for the quarantine song "Thinning the herd". Really strong, authentic and powerful hardcore punk with a clear 80s benchmark and Dave Dictor's incomparable voice.

Brutaler Kater are the new star in the punkrock sky from Karlsruhe / Germany with their first recordings. From the ashes of Terrorfett, Alex & Plüschi teamed up with Gunnar (ex-Svart Framtid, So much hate, Kafa Prosess) and strengthened themselves with Rob (ex-Skastadt, Pole*). All (far) over 40 years and with a clear mission: Old-school hardcore, as hardly anyone else plays it. Typical 80s Euro sound with a lot of power and impact meets the unique angry and pissed off voice of Gunnar. Comes in a
fold-out cover with texts and download code.

File under:
Punk
Sporliste:
A1 Millions Of Dead Cops*–Bye Bye Donnie
A2 Millions Of Dead Cops*–Thinning The Herd
B1 Brutaler Kater–Intro / Stakkars
B2 Brutaler Kater–High Tech Junkies