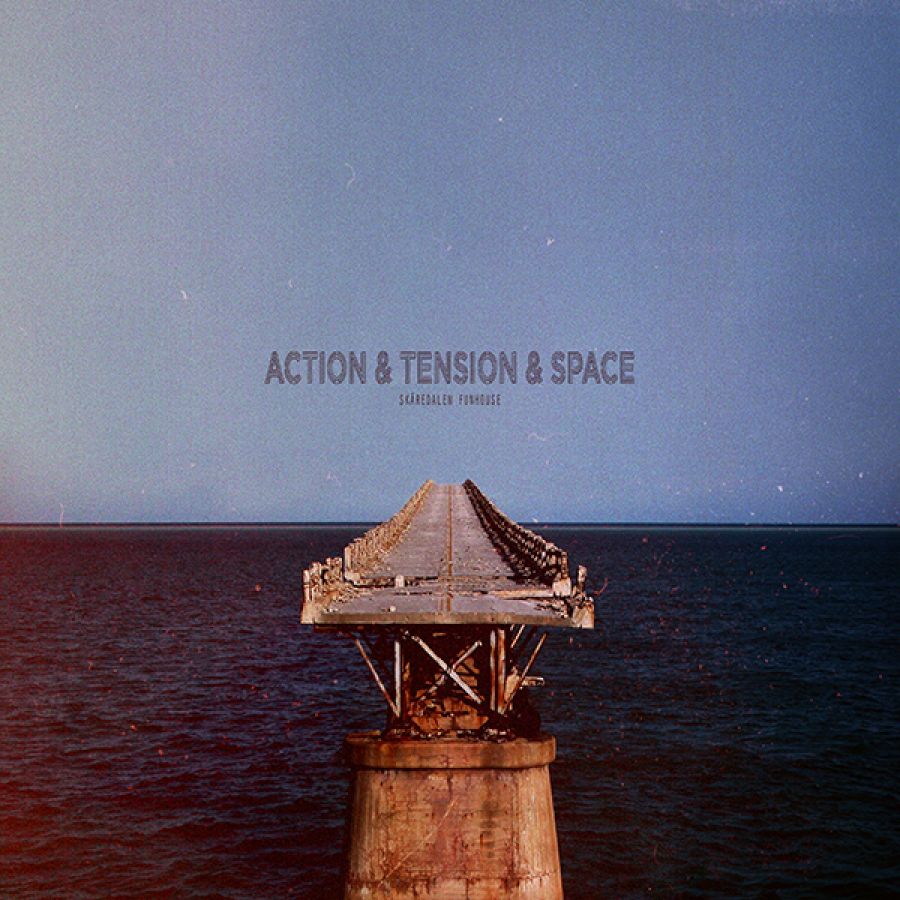 Action & Tension & Space
Skåredalen Funhouse
VINYLEN ER LIMITERT OG NUMMERERT TIL 300x

Action & Tension & Space is a spaced out instrumental lo-fi lounge outfit from Norway, consisting of members from bands like The Low Frequency in Stereo, Lumen Drones, Electric Eye, Soft Ride, Ape Club, Undergrünnen and the European backing band for Ryley Walker.
The band released their self titled debut album on Made in Haugesund way back in 2012 and are now ready with their second album called Skaredalen Funhouse.
The music on Skaredalen Funhouse is based on groovy basslines, chilling combo organs, smooth drums, crispy guitars and a surfing lap-steel. If you combine the ambience from The Necks, the lounge feel of The Friends of Dean Martinez, and the travelling spirit of Neu mixed together in an apocalyptic The Doors vibe - then you get ATS!
The new album Skåredalen Funhouse is inspired by an actual house by the same name. The notorious house is somewhere outside of downtown Haugesund (south-west coast of Norway), without anyone knowing for sure exactly where it is.
The mystery continues.
CD
19. okt. 2018
Label Kapitän Platte
Katalognr. KUTTER044CD
PPD 75,-
Vinyl
19. okt. 2018
Label Kapitän Platte
Katalognr. KUTTER044LP
PPD SOLD OUT,-
File under:
Pop/rock
Sporliste:
1. Skåredalen Funhouse
2. Echo echo echo ech!
3. Lone stranger
4. Buildings as tall as roofs
5. Eureka
6. Cut my legs off and call me Shorty
7. Lavalamps
8. Cruise control