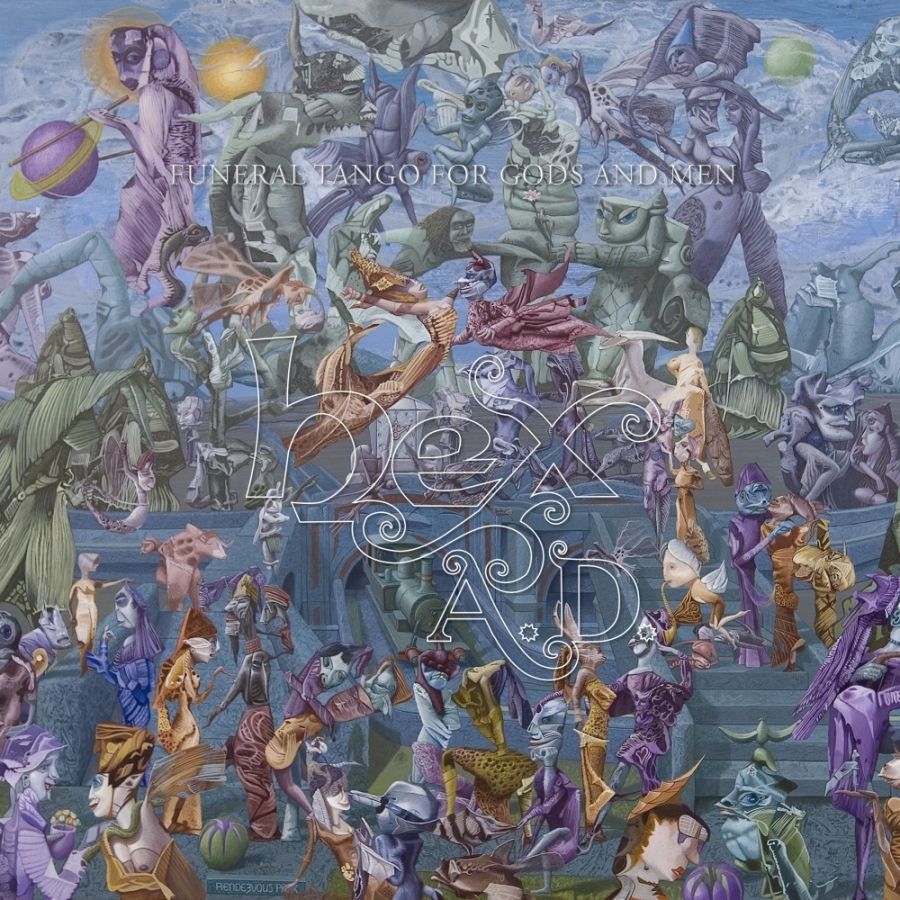 Hex A.D.
Funeral Tango For Gods & Men
Hex A.D. slipper sitt femte album "Funeral Tango for Gods & Men" 1. october 2021 på Fresh Tea.
Det skal mer til enn en global pandemi og en lockdown for å stoppe et band som Hex A.D.! I stedet for å gå i dvale, var de allerede godt i gang med å skrive og spille inn nye sanger bare noen få uker etter utgivelsen av "Astro Tongue in the Electric Garden" i februar i fjor.
Putting the classic back in heavy rock
For fans av tidlig Judas Priest, Black Sabbath og de progressive mesterne fra 1970-tallet.
Ltd Marble Vinyl
Formater: Vinyl
01. okt. 2021
Katalognr. FRESHTEA015LTDLP
PPD 150,-
CD
01. okt. 2021
Katalognr. FRESHTEA015CD
PPD 85,-
Vinyl
01. okt. 2021
Katalognr. FRESHTEA015LP
PPD 130,-
Sporliste:
Spor 1: Naadegave
Spor 2: Seven Blades
Spor 3: Got the Devil by the Tail
Spor 4: One Day of Wrath, Another Gesture of Faith
Spor 5: Painting with Panic
Spor 6: Hell Hath No Fury
Spor 7: All the Rage
Spor 8: Positively Draconian