Misty Coast
Nevereverending Vinyl + Merch bundle
Behind Misty Coast, we find Linn Frøkedal and Richard Myklebust. This time they have recorded the music at their dining table at Torshov in Oslo, in the lighthouse keeper's residence on the island of Utsira, and at Matias Tellez's studio in Bergen - the city that was their home for so many years. The duo's musical roots trace back to noise rock favorites The Megaphonic Thrift, and their love for unpolished productions, fuzz pedals, and great pop melodies is clearer than ever.
Nevereverending is produced and mixed by Matias Tellez (girl in red, Maisie Peters) and mastered by Jørgen Træen (Susanne Sundfør, Jaga Jazzist). Kim Åge Furuhaug (Orions Belte) has played drums on most of the songs, and Anne Lise Frøkedal (I Was A King, Frøkedal) contributes with guitar and vocals, Håkon Brunborg Kjenstad (Magic Mirror, Clowder) with viola and piano, and Tuva Hellum Marschhäuser (Tuvaband) with guitar. Steven Duke has designed the album artwork, and the vinyl includes liner notes by author and musician Pedro Carmona-Alvarez.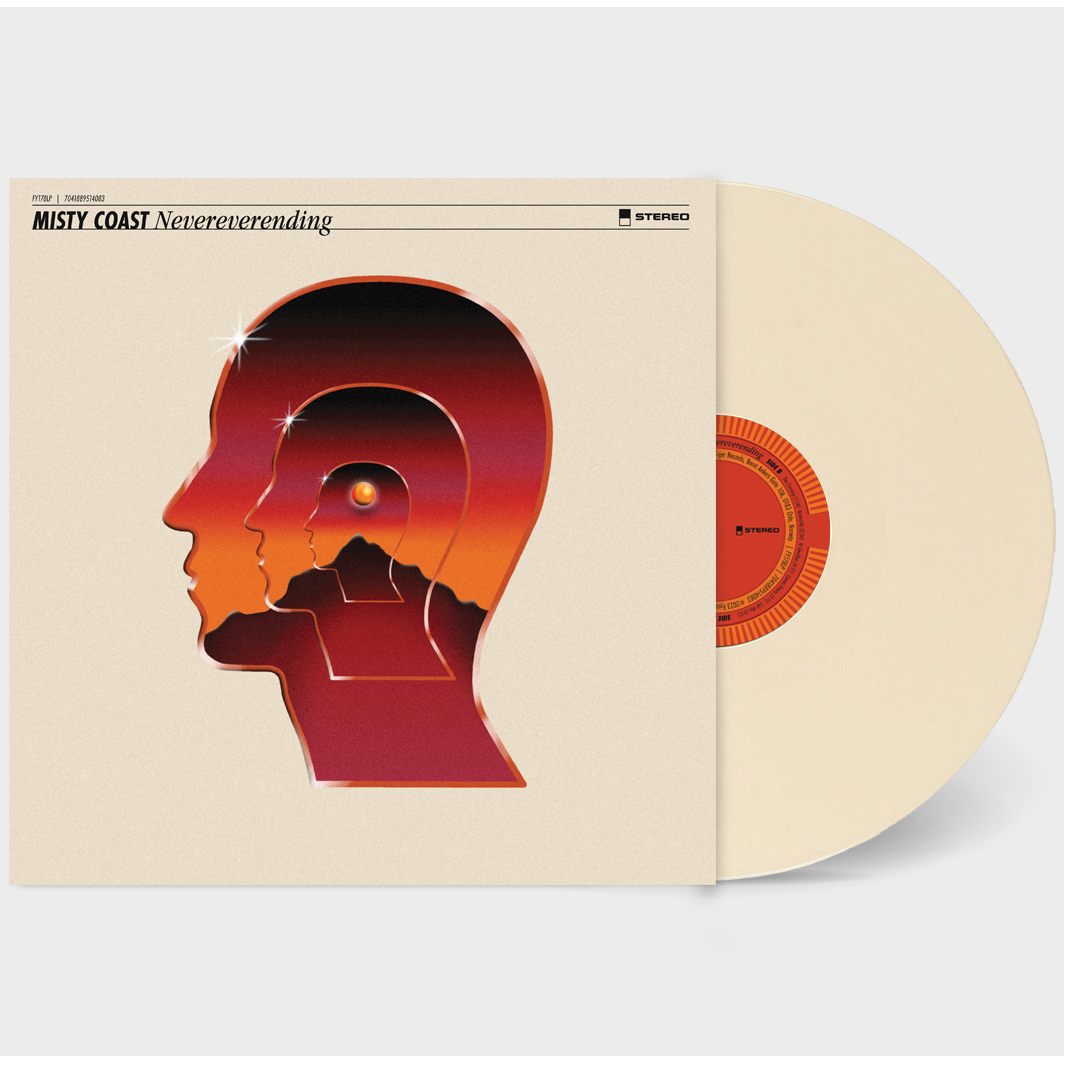 LP CREAM + TEE XS
Formats: Vinyl
Label Fysisk Format
LP CREAM + TEE SMALL
Formats: Vinyl
Label Fysisk Format
LP CREAM + TEE MEDIUM
Formats: Vinyl
Label Fysisk Format
LP CREAM + TEE LARGE
Formats: Vinyl
Label Fysisk Format
LP CREAM + TEE XL
Formats: Vinyl
Label Fysisk Format
File under:
Pop/rock
›
Indie
Tracklist:
1. Everything Is Blurry
2. The End of the Beginning
3. So Slow
4. Breathe
5. Nevereverending
6. The Crossing
7. Brainchild
8. Hi Goodbye
9. Canvas Empty
10. Cold War