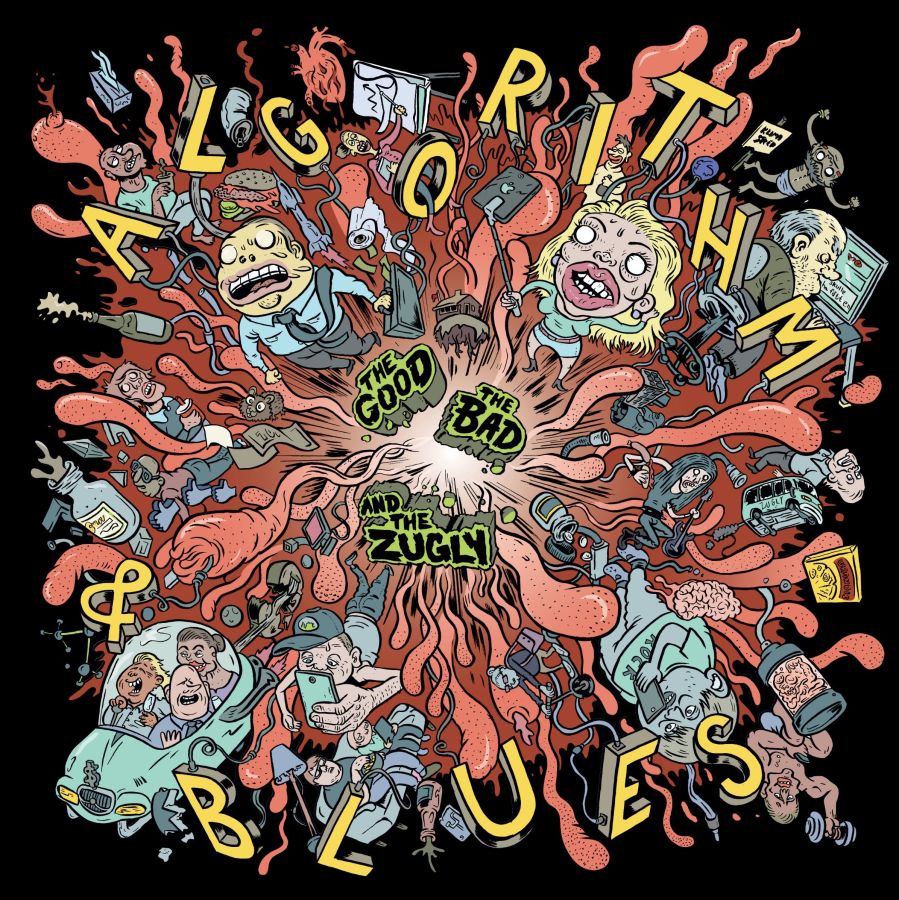 The Good The Bad and The Zugly
Algorithm & Blues
The Good The Bad & The Zugly's 4th album and modern classic "Algorithm & Blues" is back for it's 4th pressing. This time on snot green vinyl limited to 500x.
"Algorithm & Blues" is recorded, mixed and produced by Anders Nordengen at Hadeland and Nabolaget, Oslo. Ruben Willem (previously in Haust) has done the mastering. Like the band's previous albums, the artwork is done by Flu Hartberg. The Good the bad and the Zugly consists of members from Kosmik Boogie Tribe, Wonderfools, The Devil and the Almighty Blues as well as singer Ivar Nikolaisen, previously of Silver and currently in Kvelertak.
"If you're a band thinking of releasing a punk rock record in 2020, then the bar has been set."
- http://massmovement.co.uk/
"Forget Turbonegro and Kvelertak this is how to rock out 2020 style."
- http://rpmonline.co.uk/
Track by track guide
- New Noise Magazine

"Etwas mehr als eine halbe Stunde, und man hat gleich Lust aufs nächste Workout."
- LEGACY
"Für den Moment heißt es: TGTBATZ vs Kvelertak 1:0:"
- VISIONS

"ein weiteres Manifest für schnörkellosen norwegischen Hardcore-Punk"
- SHOUT LOUD
"Wir durften in die Platte bereits reinhören und sind ziemlich angetan von den neuen Stücken."
- SCHRAMMEL BROS
"So langsam müssen sich KVELERTAK an THE GOOD THE BAD AND THE ZUGLY messen und nicht mehr umgekehrt."
- KRACHFINK
" Bei genauerem Hinhören wird jedoch klar, dass sie lediglich gelernt haben ihren eigenen Stil, den "Hadeland Hardcore", weiter in Richtung Perfektion zu treiben"
- MINUTENMUSIK
""Algorythm And Blues" ist keine musikalische Offenbarung, aber straighter Rock'n'Roll härterer Gangart, der einfach Spaß macht"
- terrorverlag.com (10/10)
"Skate Punk und 90er Punkrock treffen auf skandinavischem Rock und jede Menge Spaß."
- WHISKEY SODA

"Atemberaubend könnte man es nennen, wahnwitzig aufregend muss man es nennen."
- gaesteliste.de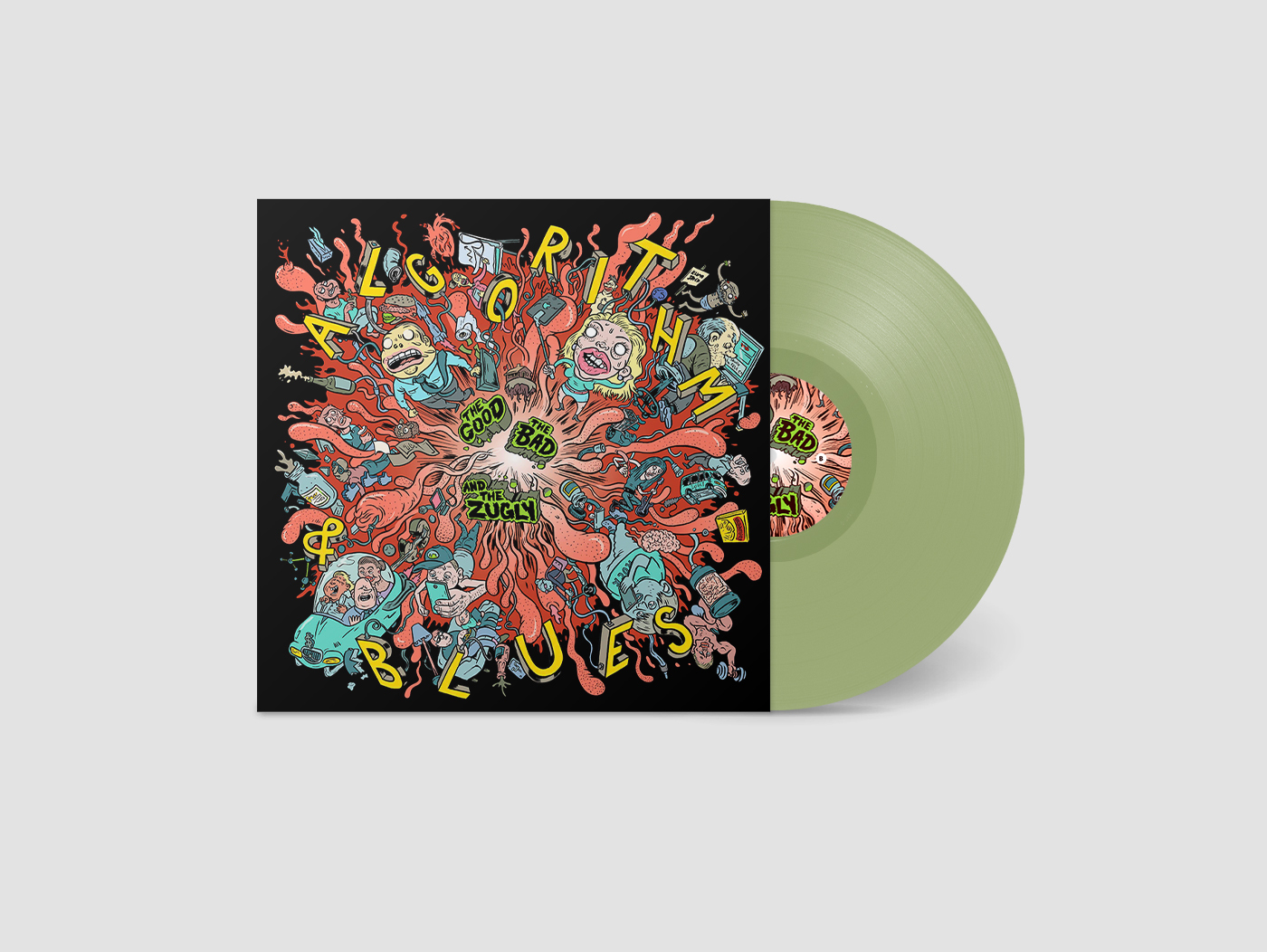 Snot Green Vinyl
Formats: Vinyl
07. Oct 2022
Label Fysisk Format
Cat.no. FY140LP
UPC 7041889508730
PPD 125,-
CD
17. Jan 2020
Label Fysisk Format
Cat.no. FY140CD
UPC 7041889508723
PPD 80,-
Tracklist:
1. Welcome to the great indoors
2. Fake noose
3. Staying with the trouble
4. (Follow your dreams)
5. Kings of inconvenience
6. The man behind the (oxygen) mask
7. Fuck life...but how to live it?
8. Corporate rock
9. What have you done for me lately?
10. The kids are alt-right
11. Fuck the police
12. (Kisteglad)
13. Requiem