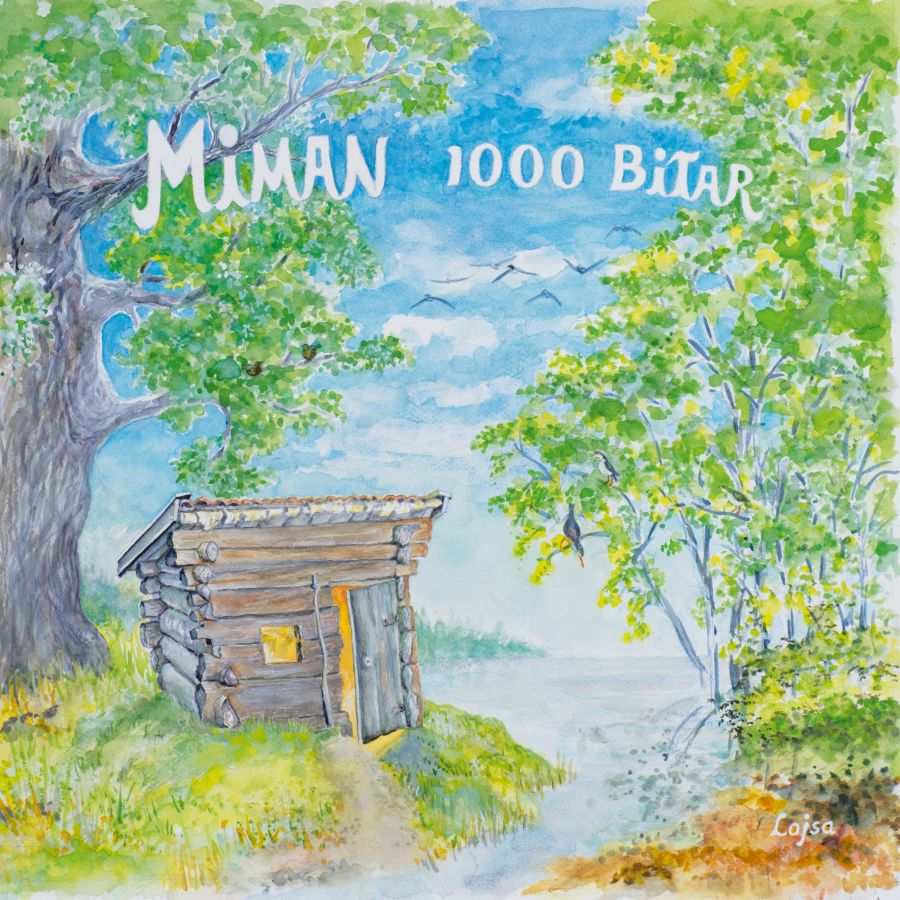 Miman
1000 Bitar
With their third album 1000 Bitar, the trio Miman is keeping their style as an unpredictable unit with generous musical gifts. A round trip in the trio's universe as it was screwed together in June 2020 gives most various impressions.
Miman, which consists of Egil Kalman, Hans P. Kjorstad and Andreas Hoem Røysum, has played 75 concerts in 16 different countries since the start in 2016. They have previously released the two LPs Ulme and Stora mängder rymdgrus to good reviews. The three musicians are also part of Marthe Lea Band that released Asura here on Motvind Records in June 2021, as well as the group Völvur who together with the Scottish master bard Alasdair Roberts released the almost unbelievable album The Old Fabled River on Drag City in July 2021.
The recording of 1000 Bitar took place over three days and nights in picturesque fjord surroundings in Leikanger in Sogn. With an instrument station each - Kalman with double bass, modular synthesizer, guitar and drum kit, Kjorstad with fiddle, pure tuned Indian harmonium, flutes and percussion, and Røysum with clarinet, bass clarinet and bass drum, the instrumentation on this trio record fits a larger ensemble. The musical material was developed by fine-tuning concrete musical ideas, a working method the band also used on their first album Ulme. In contrast, the concerts of the band have always been freely improvised.
Common to all the tracks is a search for an all-consuming expression - crystallized fragments of music styles presented mysteriously and inexplicably as in a dream. Specifically, this expression strives for an imminent just tuned ideal and is not afraid of being neither head-nodding groovy nor strict and slow-flowing.
The album cover is painted by the Swedish artist Lojsa af Geijerstam, who painted several covers for Swedish prog rock bands in the 70's. Listeners who like Terry Riley, Don Cherry, Anthony Braxton, traditional fiddle music and the Art Ensemble of Chicago will likely find meaningful music on this album.
LP
Formats: Vinyl
18. Feb 2022
Label Motvind Records
Cat.no. MOT15LP
PPD 100,-
File under:
Pop/rock
›
Folk
›
Pling Plong
Tracklist:
1. Elefanten i rommet,
2. Jucht
3. Fire varrianter
4. Sawakuro
5. Springar
6. Offeret
7. Six Moving Beers (For Fredrik Rasten)
8. Hvor er vår baronesse?
9. F_{k+1}/F_{k} -> (1+\sqrt{5})/2
10. Elvsong
11. Sunna