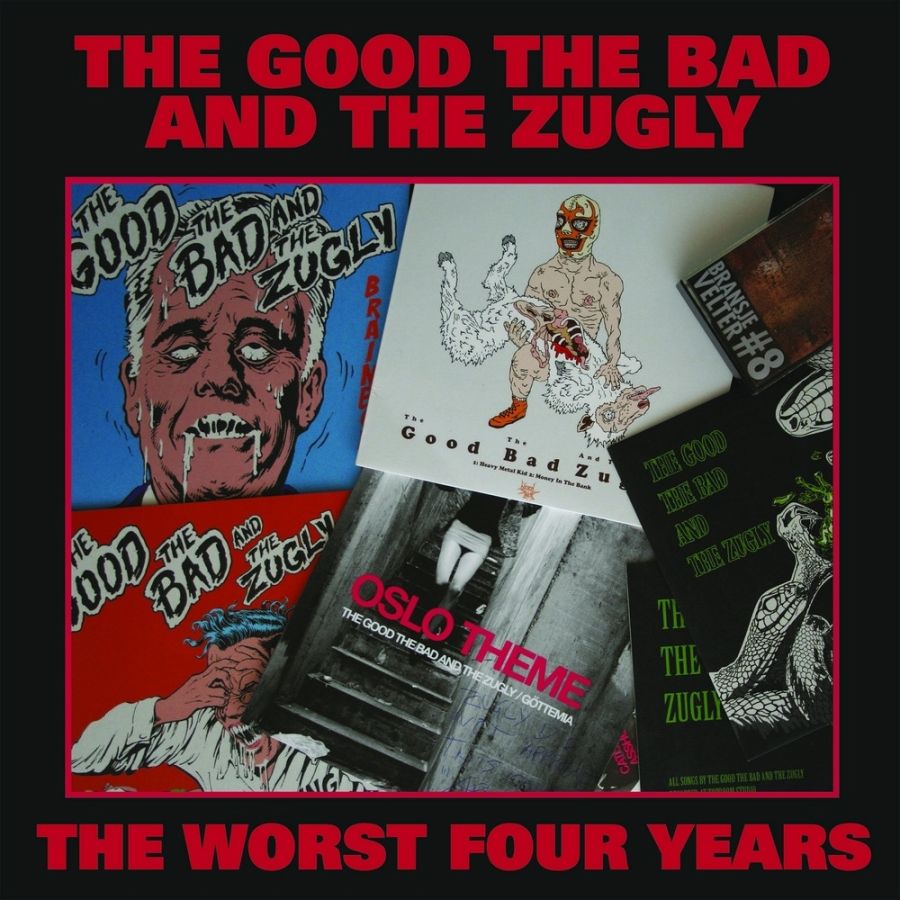 The Good The Bad and The Zugly
The Worst Four Years Cd
Til tross for spillelisting på P3, overstrømmende anmeldelser og utsolgte konserter er The Good the Bad and the Zugly (eller GBZ) et av musikk-Norges evige utskudd. Disse unge mennene viderefører arven til det skitneste 90-tallets Oslo hadde å by på: Turbonegro, Gluecifer og Anal Babes. GBZ er en levende påminnelse om en tid da punkrock var en garanti for barnslig nihilisme og ondskapsfulle flir!
The Worst Four Years er en samleskive bestående av de første, nå utsolgte 7-tommerne, Bransjevelter-sporet I'm Fucked Up med Kristopher Schau på vokal og en uutgitt cover av Brainboms' It's A Burning Hell. Den første singelen, Sitter Fast I Hælvete, ble sluppet i 2011 på No Fucking Hippies Records. Så fulgte to split-singler i 2012, først en split med The Mormones sluppet på Big Dipper Records, etterfulgt av en split med Göttemia, sluppet i 2012 på Drepe Mennesker Records. Den fjerde og siste singelen ble sluppet på Fysisk Format samme året.
Selv om alle låtene på disse singlene ble sluppet før bandets to album, Anti-World Music (2013) og Hadeland Hardcore (2015) på Fysisk Format, utgjør de fremdeles kjernen i bandets konserter og voksende rykte. Du kan rett og slett ikke gå på konsert med GBZ uten å rope "Fucking is Awesome" eller "Sitter Fast i Hælvete".
CD
12. May 2017
Label Fysisk Format
Cat.no. FY109CD
UPC 7041889505029
PPD 80,-
Tracklist:
1. Sitter Fast I Hælvete
2. Oslo Jonestown
3. Social Paranoia
4. South American Standoff
5. My Execution
6. Heavy Metal Kid
7. Money In The Bank
8. Fucking Is Awesome!
9. Brainbomb
10. Killing Time
11. I'm Fucked Up
12. It's A Burning Hell